Canadiana Tollers Reg'd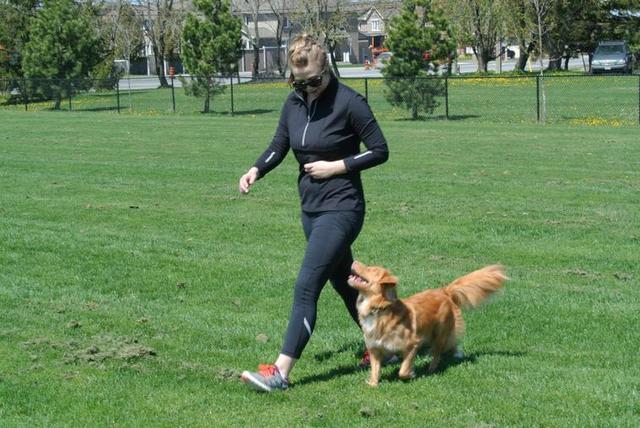 I first discovered Tollers in 2001, at the age of 9, on "Good Dog", a television program hosted by Dr. Stanley Coren. He had a Toller, "Dancer", who assisted him on his trips to help train other dogs around the country. I quickly fell in love with this particular dog but thought, "What kind of dog is that?!" I immediately assumed it was some kind of mix between a Border Collie and a Golden Retriever. After some research, I found out that the dog that stole my heart was only one of the red-headed community.

​​For the next 8 years I continued to research and applied myself into convincing my family to get a Toller. Finally in 2009, when I was 17, my parents could tell that I was still commited to the idea of getting a dog, so they awarded me with the 'go ahead'. I contacted several Toller breeders who welcomed me with open arms. From there, I met Bonnie Glines, a former breeder and co-owner of Lua's mother, who showed me almost everything I know about Tollers. She then connected me to Terri and Mike Newey who host their own kennel, Kalmegess Reg'd. After speaking to Terri and visiting their first litter, I was lucky enough to be awarded with the opportunity to have one of their puppies!

Quickly, I became invested in obedience training and exploring different venues with Lua. Following her success in the show ring, I fiddled with the idea of breeding. With that, I researched for the next few years and took all the steps to get Lua's health clearances as well as register as an official kennel. Lua had her first litter in April 2012. Since then, Lua had her second litter in November 2012 and we have continued to do various training with a focus on field work.​​